06/01/2023
Understand the Radon Facts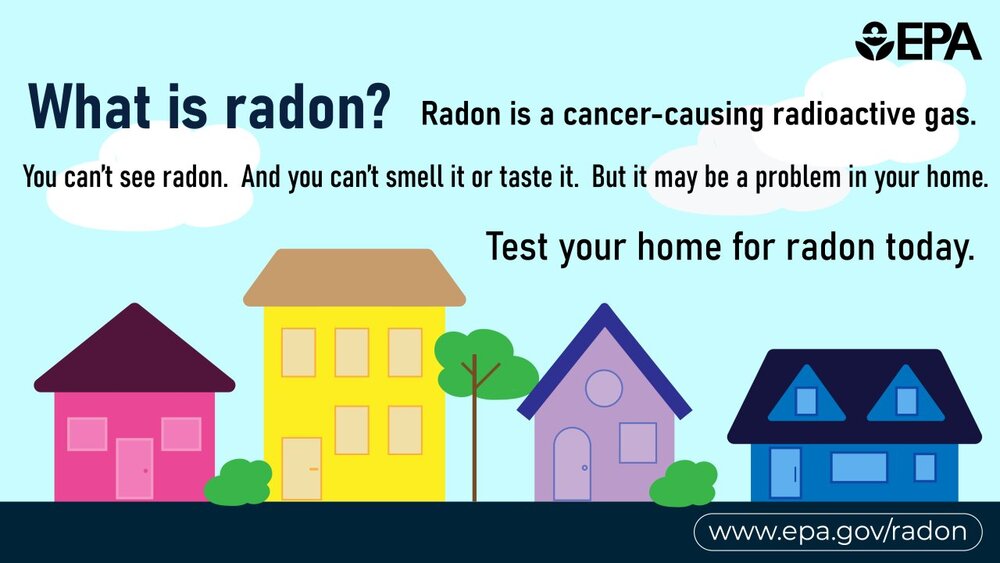 Image courtesy of EPA.gov

What is Radon?
Radon is a naturally occurring, cancer-causing, radioactive gas that you cannot see, smell, or taste.
How does Radon exposure affect your health?
Radon is the #1 cause of lung cancer among non-smokers and causes over 21,000 lung cancer deaths each year.
How to know if your home has radon?
The only way to determine if your home is trapping radon gas is to test. 1 in 15 homes in the United States have elevated radon levels according to the EPA.
What can be done if your home has radon gas?
If elevated radon levels are detected in your home, there are ways to reduce your exposure.
Radon mitigation professionals can install a system to reduce the levels of radon gas and help protect your family. Radon testing is FREE for residents and may help save a life!
Test. Fix. Save A Life.

For more information on the Rock Hill Housing Authority's Radon Testing Program, please visit https://www.rhha.org/radon-grant-and-plans.