03/17/2023
South Carolina Radon Levels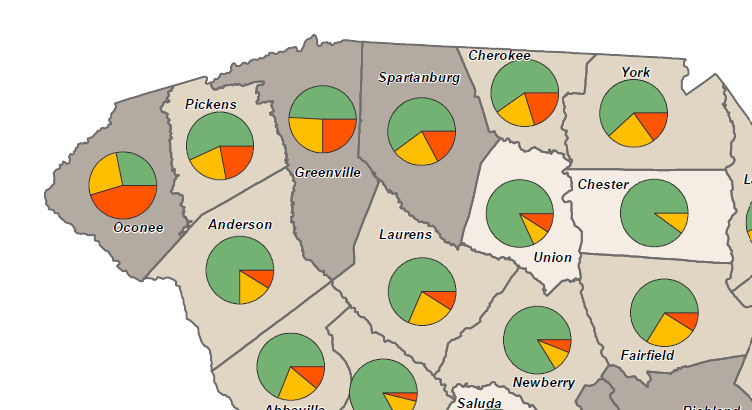 Image courtesy of South Carolina Department of Health and Environmental Control
York County is among several counties in South Carolina with elevated levels of radon gas according to studies conducted by the South Carolina Department of Health and Environmental Control.
Test data through June 2022, indicates residents of York County may be exposed to a higher level of radon gas in their homes. Radon is a cancer causing, radioactive gas that you cannot see, smell, or taste.
Radon gas can move through the soil and enter buildings through small openings in the foundation or basement and become concentrated in the indoor air environment. When radon is inhaled, it can damage DNA in lung tissue and increase the risk of developing lung cancer. The only way to know if you have radon gas exposure is to test your home.
Test. Fix. Save A Life.
Rock Hill Housing Authority was awarded funding through the HUD Radon Testing and Mitigation Demonstration Grant Program to perform testing and property fixes to mitigate the radon exposure in our housing units.
If elevated radon levels are detected in your home, there are ways to reduce your exposure.
Radon mitigation professionals can install a mitigation system to reduce the levels of radon gas and help protect your family. Radon testing is FREE for residents and may help save a life!
For more information on the Rock Hill Housing Authority's Radon Testing and Mitigation Program, please click here to view Radon Grant and Plans.